As is traditional in this time of year, I thought it would be nice to summarize some of the highlights in my professional life of 2012. The year started well enough, I was working on my master thesis (The Unified Anatomical Human) and finally graduated in March obtaining my degree in Computer Science – Media and Knowledge Engineering.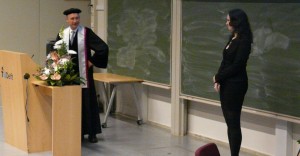 Shortly after, I started life as a PhD student in April. As a first major event, the paper I wrote with my colleague from the Leiden University Medical Center was accepted for presentation at the 25th Annual Conference on Computer Animation and Social Agents (CASA 2012) in exotic Singapore. In May I presented our work entitled "The Unified Anatomical Human (Beta): Model-based Representation of Heterogeneous Anatomical Data" at the 3D Physiological Human workshop.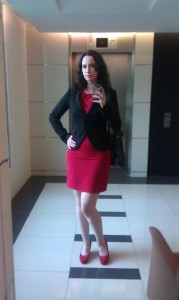 More good news arrived when the short paper I wrote for EuroVis 2012 was also accepted. I presented my master thesis work "A Unified Representation for the Model-based Visualization of Heterogeneous Anatomy Data" in Vienna in an early morning session. While I had been nervous at CASA before, some of the big names of Visualization research present there made me far more nervous than I had imagined possible.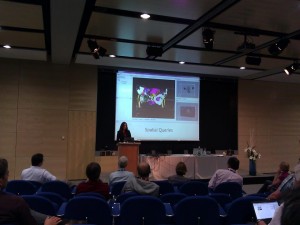 2012 also featured a visit to the Eurographics Workshop on Visual Computing for Biology and Medicine (VCBM) in Sweden. Together with my co-workers and office roomies we saw some amazing talks and met a lot of cool new people. We also presented a poster entitled "Towards Declarative Medical Visualization".
To conclude 2012, the final conference I attended and presented at was a local one: the ICT.OPEN. It's a Dutch conference for computer science research in the Netherlands where you're allowed to present work that has already been published. This year it was held in my hometown Rotterdam, so that was quite convenient. I presented an extended version of the talk I gave at EuroVis.
In other work-related news, I gave a demo in the newly opened INSYGHTlab at our university for a Tweakers videoreport. Since they were mainly interested in the hardware set-ups, I was asked to show them the workbench: a 3D table used in the work my co-worker does on flooding simulation. The interesting part about the interview though was that this was completely unrelated to my research, but I guess an Alienware computer with a couple of screens doesn't look so impressive in a video.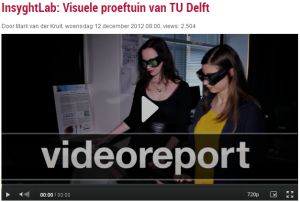 All in all, 2012 has been a great first year as a new PhD student. I can only hope that 2013 will be just as amazing, but 2012 will be hard to beat for sure. For EuroVis and VCBM I wrote blog-posts on my personal conference highlights on medvis.org, so if you're interested in those, they can be read here and here. To conclude this already far too lengthy post, I would like to wish you all the best for 2013!