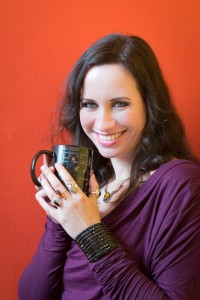 My name is Noeska Smit and I'm a researcher in the visualization group at the University of Bergen, Norway. While I have a hard enough time keeping my hobby blog GameCakes and the blog on all things medical visualization medvis.org up to date already, I realized I didn't have any place online to post about my personal/professional life yet. That happens to be exactly where this blog comes in! Here's the story so far:
After working as a radiographer for three years, I decided to study Computer Science (Media and Knowledge Engineering track) at the TU Delft. Since April 2012 I worked there as a PhD candidate in the field of medical visualization at the TU Delft in collaboration with the Anatomy and Embryology department at the LUMC in Leiden. My research project was called The Virtual Surgical Pelvis and aimed to create a detailed 3D model of the pelvic area from heterogeneous anatomical data that can be used in education and pre-operative surgical planning.
Besides looking at virtual pelves all day I do have other hobbies such as gaming, baking, crocheting, going to concerts and dancing.